Website marketing
A quality website not only needs a beautiful layout or exciting animations, we also need to consider web browsing speed, structure organization and readable descriptions. Besides, the key point in effectively promoting your products is to generate website exposure. ALTA customizes good website design and SEO services fit for every client.
RWD

Website Advantage
Users can use a single URL, and desktop and mobile users can easily watch the web without restriction.
It can help Google's algorithms to correctly specify indexing attributes for web pages without sending messages to indicate the corresponding desktop and mobile web pages.
No need to maintain mobile and web versions at the same time, one page desktop version and mobile version change at the same time.
Users do n't need to redirect to browse the screen that fits their device best, reducing load time.
Googlebot saves resources when crawling your site. For pages with responsive web design, any Googlebot user-agent crawls those pages once to retrieve all versions of the content. Improving crawling efficiency can indirectly help Google index more content on your site and ensure that the content you crawl is up-to-date.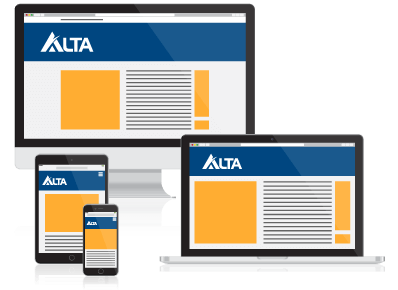 Web Design Advantages
Free web consulting service, let you understand all website problems.
Regular website backup to avoid losing files.
Based on the characteristics of your company's products, choose the most suitable picture and overall color after the discussion, so that your website can show a professional image that surpasses others.
The free layout is not restricted or restricted.
The company's website links to social networking sites, allowing customers' websites to cooperate with social networking sites to expand their markets.
Web Hosting Advantage
High-quality and stable hosting speed, allowing users to enter the website without delay.
The website can be modified three times a month for free, so that your website can keep the information up-to-date at any time, and you can save a lot of personnel maintenance costs.
SSL website encryption security certification service, allowing visitors to browse the website safely and freely.
GA data analysis tracking allows you to understand your visitor needs, stay time and pages viewed.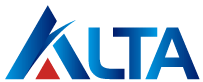 ALTA Advantage
Production process
Confirmation information
Receiving the case, the web designer contacted the client for production information.
DEMO design
Website DEMO design and client proofreading and confirm the layout.
Making cuts
Front-end engineers make cuts.
Function settings
Back-end engineers write website features.
Completed online
After the website is completed, confirm with the customer and confirm that the website is online.
What is an
SSL

certificate?

An SSL certificate is like a dedicated lock that protects data. It can ensure a secure connection between a visitor's browser and a website or application. It can be used to ensure encrypted data transmission. In addition, web pages can be authenticated so that users can retain data without a third party, so no unauthorized person can monitor and attack. SSL certificates can add an extra level of security between the website and the information shared by visitors, increasing trust. In contrast, websites that do not have an SSL certificate will be automatically marked as "insecure" on Chrome.
SSL

Three advantages

Security and trust: Make sure that your site 's data is transmitted securely and securely, and display https and a security lock logo in your browser.

Prevents data leakage, when customers' data is transmitted to or from the website, the data is not at risk of attack.

Increase your SEO advantage! Encrypted websites are more likely to get higher search rankings than websites without SSL certificates.
What is
Google Analytics

?

Google Analytics, referred to as GA, is a data analysis tool provided by Google. It can be used to analyze the data status of websites or APPs. It is also the most popular data analysis software in the world. Because the proportion of people using Google search engine is more than 80% Indirectly, everyone has a high degree of trust in the accuracy of GA data.